Xos Shares Winter Performance Testing Video
Winter performance testing validates vehicle performance of the 2023 Xos Stepvan in cold climates
LOS ANGELES, April 14, 2023 (GLOBE NEWSWIRE) -- Xos, Inc. (NASDAQ: XOS), a leading electric truck manufacturer and fleet services provider, today shared a new video showcasing winter performance testing of its recently unveiled 2023 Xos Stepvan ("Stepvan"). Watch the video at the link here: https://youtu.be/h8fUY03LZ7Y.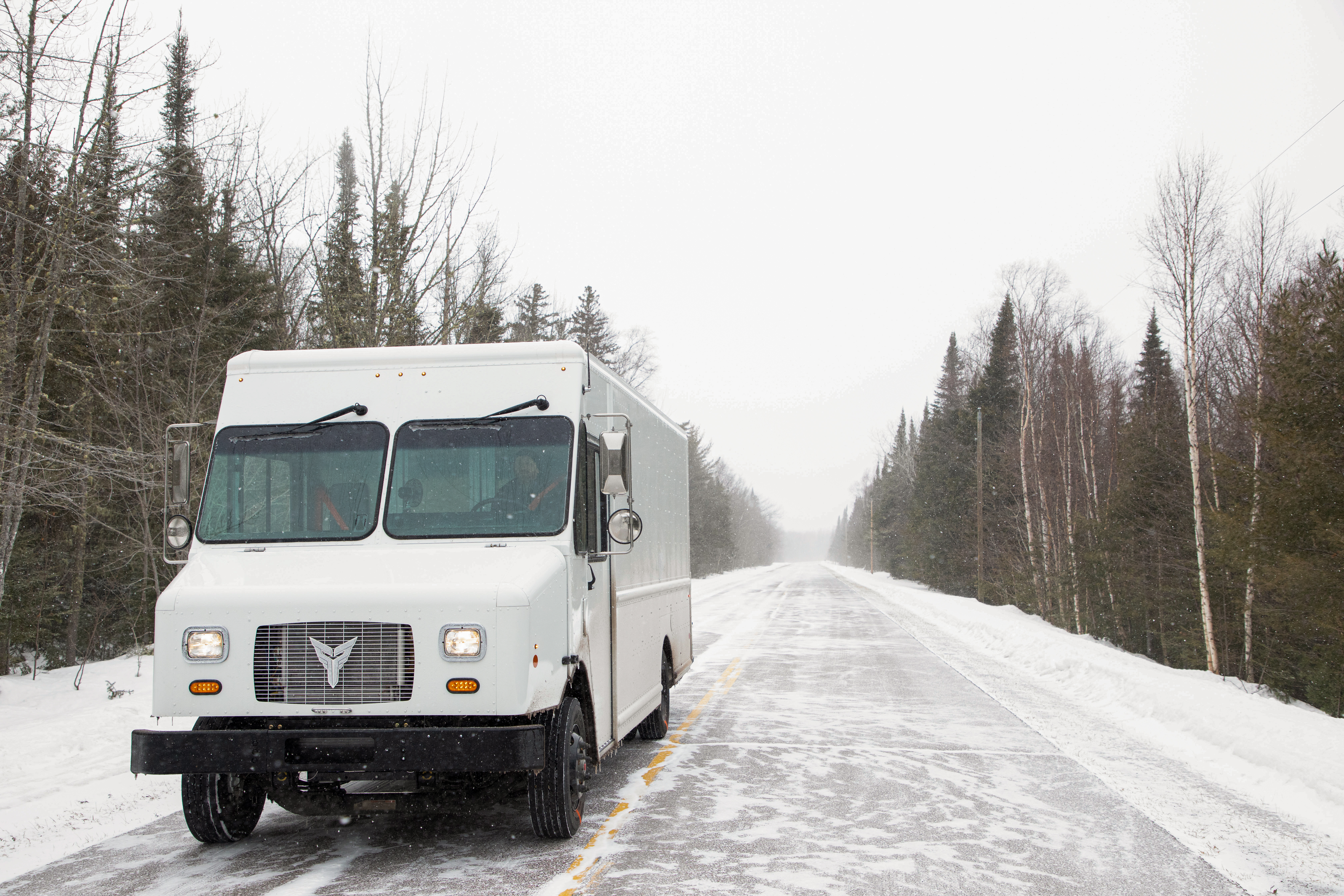 Over the course of five days, the commercial truck testing team at Xos conducted multiple performance tests of the 2023 Xos Stepvan in 15-degree weather conditions in the Upper Peninsula of Michigan. The team assessed the Stepvan's performance across a dozen different handling courses that featured low-friction surfaces on circular tracks, hills, and stability areas with different terrains of snow and ice. Outside of the performance test courses, the team assessed the Stepvan's performance on public roads and through adjacent towns and cities to simulate real life situations.
"[The testing we do here] takes place on a friction level that is less than pavement or concrete and we can simulate what we might encounter in the real world but in a more controlled setting," said David Dominic Jr., Director of Commercial Truck Testing at Xos in the video. "We also have several road courses that are winding roads through the woods that go through certain turns and force you to do things that you might do out in the world."
In addition to monitoring the performance of the vehicle, the winter testing included testing of the battery systems and software interactions with the vehicle. Testing the software interactions enabled the team to come up with new software solutions to address issues or to improve overall performance, while testing of the battery systems gave the team greater insight into how the batteries can perform in cold climates.
"It's validating to our software that everything in these random interactions prove to the driver and to our customer that we've done our due diligence in testing the vehicle to the nth degree so they have a safe, comfortable, and reliable product," Mr. Dominic concluded.
About Xos, Inc.
Xos is a leading technology company, electric truck manufacturer, and fleet services provider for battery-electric fleets. Xos vehicles and fleet management software are purpose-built for medium- and heavy-duty commercial vehicles that travel on last-mile, back-to-base routes. The company leverages its proprietary technologies to provide commercial fleets with battery-electric vehicles that are easier to maintain and more cost-efficient on a total cost of ownership (TCO) basis than their internal combustion engine counterparts. For more information, visit www.xostrucks.com.
Xos Contacts
Xos Investor Relations
investors@xostrucks.com
Xos Media Relations
press@xostrucks.com
A photo accompanying this announcement is available at https://www.globenewswire.com/NewsRoom/AttachmentNg/4aba1c85-b268-463d-949a-7afd32abddee