Xos secures 150-vehicle purchase order from return customer Loomis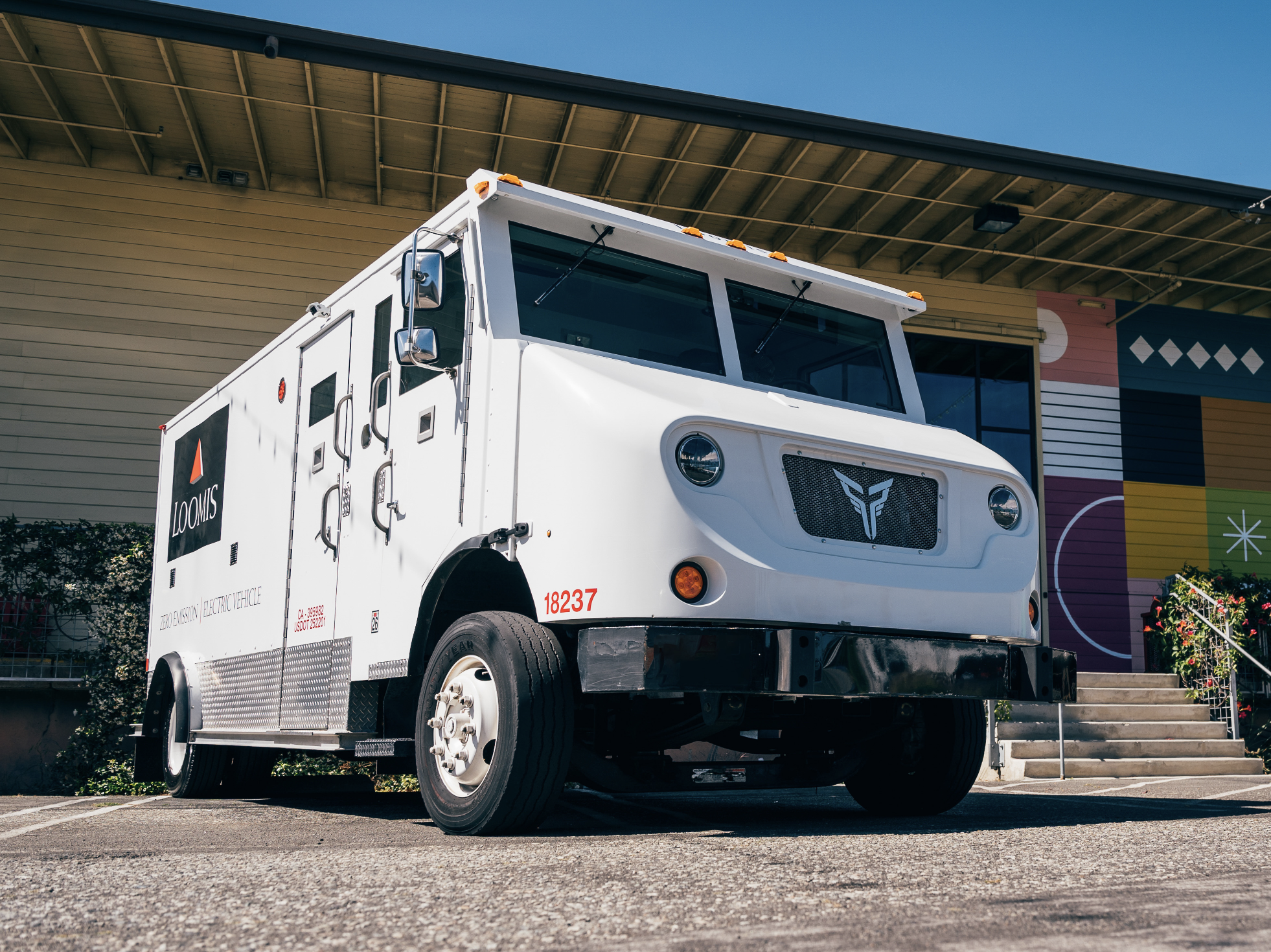 LOS ANGELES, Feb. 01, 2023 (GLOBE NEWSWIRE) -- Xos, Inc. (NASDAQ: XOS) and Loomis have signed a purchase order for 150 additional armored electric vehicles in the U.S. market. Currently, Loomis operates 20 armored electric vehicles from Xos.
Loomis has been implementing armored electric vehicles in its fleet operations since 2019 when its first armored EVs manufactured by Xos were deployed. Loomis' largest climate impact comes from transportation and the company is therefore committed to reducing its fleet emissions. This order for additional EVs in the US is an important step to reduce the dependency on fossil fuels.
"We have made a commitment to reduce carbon emissions from our business and have set out to lead the transformation in the industry. By significantly increasing the number of EVs in U.S. operations, we are on our way to both reducing our own emissions and helping our customers reach their targets while maintaining our high security standards," said Aritz Larrea, President and CEO of Loomis AB. "We are proud that our collaboration with Xos puts us at the forefront. We will continue to partner with suppliers to find innovative solutions to reduce our carbon footprint while ensuring the safety of our employees and customers."
"Working with the industry-leading Loomis team for the last four years has been a pivotal highlight in our mission to help all fleets make the move to battery-electric operations," said Dakota Semler, Chief Executive Officer at Xos. "This continued partnership is a testament to the reliability and durability of our vehicles and their ability to achieve the high-performance parameters required for cash-in-transit operations."
In addition to vehicles, Xos has provided Loomis with charging infrastructure and services that allow a seamless integration into Loomis's overall business operation. Learn more about Xos's partnership with Loomis in this video: https://www.youtube.com/watch?v=wfpd3U0V6sM
About Xos, Inc.
Xos is a leading fleet services provider and original equipment manufacturer of Class 5 through Class 8 battery-electric vehicles. Xos vehicles and fleet management software are purpose-built for medium- and heavy-duty commercial vehicles that travel on last-mile, back-to-base routes of up to 270 miles or less per day. The company leverages its proprietary technologies to provide commercial fleets with battery-electric vehicles that are easier to maintain and more cost-efficient on a total cost of ownership (TCO) basis than their internal combustion engine counterparts. For more information, visit www.xostrucks.com.
Xos Contacts
Xos Investor Relations
investors@xostrucks.com
Xos Media Relations
press@xostrucks.com
A photo accompanying this announcement is available at https://www.globenewswire.com/NewsRoom/AttachmentNg/83e244c0-b832-4787-9bff-3f4e85ff432e
A video accompanying this announcement is available at
https://www.globenewswire.com/NewsRoom/AttachmentNg/51a7f044-5643-4a42-81f9-bdc1d22f8346